Send Inquiry
Vertical Thin Film Dryer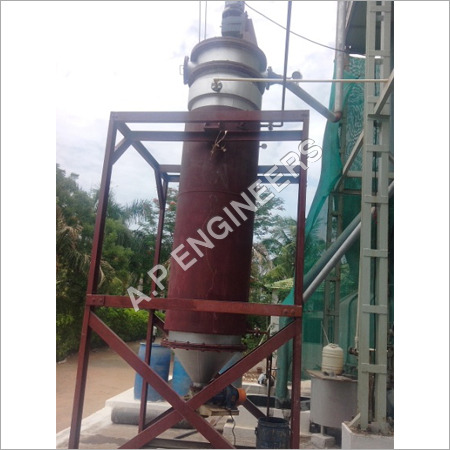 Vertical Thin Film Dryer
Product Code : APE - 05
Brand Name : A. P. ENGINEERS
Features:
· · · Robust construction
Vertical Thin FilmDryer
For Evaporatorconcentrate water, Vertical Thin Film Dryer are used to separatesalts by evaporation. Concentrate is sent to dryer and evaporated completely.Un evaporated solids such as salts and impurities are collected at bottom. Thissystem reduces need for solar pond. Our dryer is unique in design and operatecontinuously. It's caterld scrapper mechanism removes salts, deposited on innersurface of dryer and removed by conveyer. Our special screw mechanism andunique rotary valve enables system run under vacuum. This system used to mostof salts separation without need of pusher centrifuge / centrifuge andrecycling of water. Further it gives ready to pack salts and handle highscaling liquids.

Water Treatment System
In order to meet the varied requirements of the clients, we are providing WaterTreatment System. Our offered system includes multiple effect evaporator, ultrafiltration & RO plants, effluent treatment plant and drinking water plant.These systems are designed under the guidance of professionals, keeping in mindthe defined industry standard. Further, we use high grade raw material andmodern tools and equipment to manufacture these systems. Due to theirdurability, robust construction, corrosion resistance, dimensional accuracy andexcellent performance, these are highly demanded in the market.