Send Inquiry
Ultra Filtration System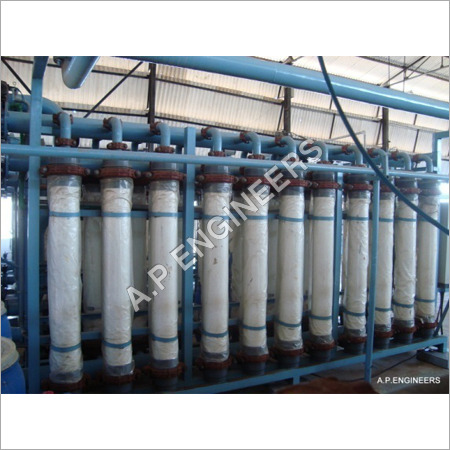 Ultra Filtration System
Product Code : APE - 02
Brand Name : A. P. ENGINEERS
Ultra Filtration System

In order to maintain our goodwill among our valuable clients, we are highly engaged in manufacturing and exporting a qualitative range of Ultra Filtration Systems. This system is carefully tested on durability and quality parameters by our quality inspectors. Pulp mill waste treatment and producing water for the electronic industry are the application areas of the offered system. Superior quality components and materials are used while manufacturing this system. Clients can avail of the offered Ultra Filtration System from us at competitive prices.
Features:

Noise-free operation
Easy to operate
Longer service life
Ultra Filtration System
Ultrafiltration is a fine filtration that has less than 0.05micron nominal pore size and is able to reject all high molecule organic matter above 1000mol.wt. further, it rejects all bacteria, viruses, silt (SDI), heavy organic matter, etc. so that output water is free from above and meets the required parameter for Reverse osmosis membrane. By UF system, RO membrane chocking and fouling is reduced, cleaning frequency of RO Membrane is reduced, and increase membrane life and durability. With the UF system, RO membrane life is achieved above three years without much product loss.

A.P. Engineers provides many ultrafiltration systems with automatic backwash sequence by PLC-based program. Our UF system operated with regular flushing and backwash. This flushing and backwash are done by PLC command operated with pneumatic valves. So that system runs smoothly with very less chocking and cleaning. Further, we designed a system for both crossflow and dead-end systems, and flexible operating parameters by front panel dis-play operations.