Send Inquiry
Incinerator System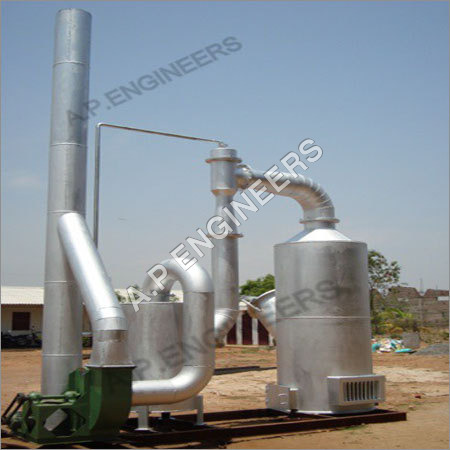 Incinerator System
Product Code : APE - 06
Brand Name : A. P. ENGINEERS
Features:
· · · Low energy consumption
Incinerators
We are A. P.Engineers, have more than 18 years' experience in pollution control equipmentand involving waste management, water, and wastewater treatment industries. weoffer a wide variety of solutions to solid waste management such asIncinerators with heat recovery solutions in the "Greenmax" Brand.our incinerator installation capacity is 25kg/hr to 150kg/hr and more isavailable. Our experienced engineering team enables us in designing the variouscapacity of incinerator and heat recovery solutions with easy operation andmaintenance. Our production unit produces incinerators with suitable materialsand as per engineering design with quality for ensuring long life with trouble-freeoperations. Our service engineers support customer end training, periodicalmaintenance of the plant, and any operation troubles. These enable us a goodand strong customer relationship for long durations. our products aremanufactured as per our ISO 9001 Quality management system and ensure itsperformance for customer satisfaction. with also, ensure Pollution ControlNorms. we have our own manufacturing unit in Perundurai, Near erode, and Coimbatorewith the latest welding technology and an experienced manufacturing team.

Service & Support
We provide good service and support after-sales. we give a one-year warranty forour manufacturing products against any manufacturing defects. We also givetraining for operation and maintenance during the installation period. Further,we supply Spares, Chemicals additional training maintenance of incinerators onrequest. we are supporting 24x7 with our service engineering team.