Send Inquiry
High Pressure Cleaning Pumps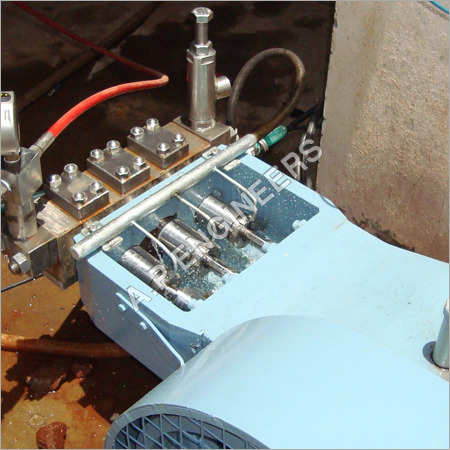 High Pressure Cleaning Pumps
Product Code : APE - 07
Brand Name : A. P. ENGINEERS
Features:
· · · Longer service life
High Pressure CleaningPumps
In evaporator, scalingis major problem that reduce evaporator capacity. Calcium, magnesium, silica ismajor contributes for scaling. Calcium carbonate, magnesium carbonate magnesiumhydroxide is high temperature sensitive scaling that chock on first calendria.Calcium sulphate, magnesium sulphate are low temperature sensitive scaling thatchock last calendria.

For scaling, sulphamic acid, nitric acid with corrosion inhibitor are used todissolve scale and salts.

Carbonate salts are easily dissolved in acid. Whereas sulphate, and silicasalts are not easily dis-solved. Sometimes it takes more time and more quantityof acids. After cleaning, neutralization /discharge of acids are another troubles.