Send Inquiry
Industrial Reverse Osmosis Plant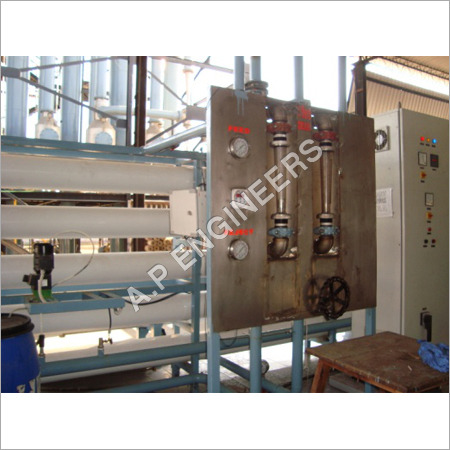 Industrial Reverse Osmosis Plant
Product Code : APE - 03
Brand Name : A. P. ENGINEERS
Features:
· · · Sturdy construction
Reverse Osmosis Plant
A.P.Engineers offer a widecapacity of RO plants for industrial water reuse, drinking water applications& bottling plants. We provide RO plants using brackish water membrane, seawatermembrane and softening composite membrane. We offer plants with recovery up to90% of feed effluent.

Our design is the basis of software design provided by membrane manufacturers.We de-sign carefully by considering flux, beta factor, the minimum flow rateper vessel, pressure, feed TDS, scaling and fouling tendency, etc. further weconsider maximum TDS and another parameter for operating in peak environment.

We provide RO design with PLC & VFD program with pressure exchanger, Turbofor power savings. Also, it ensures safety against low pressure in feed, highpressure in delivery, variation in feed water parameters such as pH, ORP etc.